Experienced Attorney Joins Firm's Livonia Office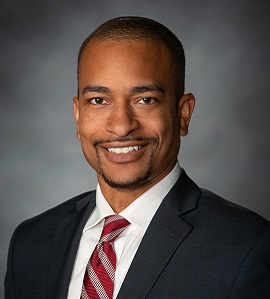 Please join us in welcoming Isa Kasoga to the Firm. He has joined CMDA as an attorney in the Firm's Livonia office.
Mr. Kasoga focuses his practice on insurance defense matters, including first-party auto no-fault, third-party auto negligence, insurance coverage disputes, and insurance fraud.
Prior to joining CMDA, he handled insurance defense matters at a large Metro Detroit law firm. His experience also includes work at a personal injury law firm where he represented plaintiffs in auto no-fault, premises liability, and general negligence cases. Mr. Kasoga is a skilled and experienced litigator with an unwavering commitment to client satisfaction. He graduated from the University of Michigan in 2001 with a degree in Political Science. In 2004, he earned his Juris Doctor degree from the University of Michigan Law School.
We are extremely pleased to welcome Mr. Kasoga to the Firm and look forward to the opportunity to demonstrate how his experience, qualifications, and proven success can benefit our clients.