Experienced Attorney Joins Firm's Livonia Office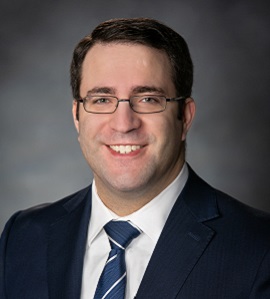 Please join us in welcoming Benjamin A. Tigay to the Firm. He has joined CMDA as an attorney in the Firm's Livonia office.
Mr. Tigay focuses his practice on appeals, municipal law, law enforcement defense, and insurance defense. He is responsible for writing briefs for submission to all levels of state and federal courts, arguing cases in both the state and federal courts of appeals, and performing research for all areas of law handled by the Firm. He previously served as a city prosecutor and managed the prosecution of misdemeanor cases within the jurisdiction. He was responsible for preparing and conducting pretrial plea negotiations, motions, jury trials, and appeals related to the assigned case load.
He received a Juris Doctor degree from University of Michigan Law School in 2018. While in law school, he worked as a student attorney in two clinics representing indigent clients in administrative hearings and in Michigan state courts. He earned a Master of Art's degree in history from Wayne State University, and a Bachelor of Science degree from Eastern Michigan University.
Mr. Tigay may be reached at (734) 261-2400 or btigay@cmda-law.com.