Communications with Personal Lawyer via Work E-mail are Discoverable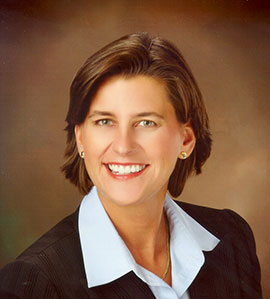 The Michigan Court of Appeals has ruled that e-mail communications between an employee and his personal lawyer may be discoverable, if those communications were made through his employer-provided e-mail, the employer had reserved the right to monitor all e-mails, and the employee was notified or made aware of this policy. The case is Stevale v. Stevale, Docket No. 349472, Michigan Court of Appeals, June 11, 2020, and it has been submitted for publication. Basically, the Court held that the attorney-client privilege did not apply, because there was no expectation of privacy with the employer-monitored e-mails.
Mr. Stevale had used his work e-mail to communicate with his personal divorce lawyer. The opposing party, Mrs. Stevale, then issued a subpoena to Mr. Stevale's employer requesting copies of all e-mails between Mr. Stevale and his lawyer. Mr. Stevale moved to quash the subpoena, based on the attorney-client privilege. In the alternative, Mr. Stevale argued that he did not waive the attorney-client privilege because he did not intentionally or voluntarily disclose his privileged e-mails to his employer. The trial court denied the motion to quash, and Mr. Stevale appealed.
The Court of Appeals agreed with the decision of the trial court, but found that the record was unclear regarding the basis for the trial court's decision. The Court of Appeals wanted to create a clear framework with respect to confidential communications being transmitted through a non-confidential means. As to Mr. Stevale's e-mails, the Court found that the attorney-client privilege never attached, because this privilege applies only to confidential communications. The Court stated that the question of whether a communication is confidential depends on whether the person communicating had a reasonable expectation of privacy, and that this must be decided on a case-by-case basis. The Court then created this test for determining whether an employee has a reasonable expectation of privacy when using an employer's e-mail or computer system: (1) whether the employer maintains a policy with respect to the use of those systems and what that policy entails, and (2) whether the employee was ever notified or made aware of the employer's policies and practices with respect to computer privacy and monitoring. In Stevale, the employer's policy unambiguously warned that it reserved the right to monitor all e-mails on its system, and specifically, that employees "have no legitimate and/or reasonable expectation of privacy….." (emphasis in opinion).
The Court found that the employer's policy was clear enough to extinguish any expectation of privacy that Mr. Stevale might have had. The Court then remanded the case to the trial court to determine whether, and to what extent, Mr. Stevale was notified of his employer's e-mail policy.
Clients should be informed that communications with their attorneys should be made with their personal e-mail accounts, and not their work e-mail accounts, if they want to protect their e-mails from discovery.
Linda Davis Friedland is an attorney in our Livonia office where she concentrates her practice on elder law, guardianships, conservatorships, wills, trusts, estate planning, probate administration, trust administration, and litigation in probate court. She also handles matters involving business law, business succession planning, commercial litigation (UCC), contract disputes, shareholder disputes, employment and labor law. As part of her business law practice, she defends creditors against lawsuits filed by aggressive bankruptcy trustees.
Ms. Friedland is a member of the Probate & Estates and Elder Law sections of the State Bar of Michigan, and she provides continuing education training to attorneys, accountants, and financial planners in the areas of estate planning, probate, trust administration, and tax law. She may be reached at (734) 261-2400 or lfriedland@cmda-law.com.
CMDA Law
Recent Comments
CMDA Law