RECENTLY ENACTED CALIFORNIA LAWS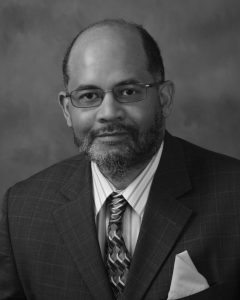 Amendments to FEHA
In August 2015, California Gov. Jerry Brown signed into law amendments to the California Fair Employment and Hous­ing Act (FEHA) that will provide additional protection for employees who make a request for an accommodation for a dis­ability or religion. Assembly Bill 987 (AB 987) was initiated in reaction to Rope v. Auto-Chlor System of Washington, Inc., a 2013 decision from a California appellate panel. In that case the employee requested a leave of absence to donate a kidney to his sister five months prior to the surgery. Two months prior to the scheduled surgery the donor-employee was terminat­ed from his employment. He sued for associational disability discrimination under FEHA, but the appellate panel affirmed dismissal of his suit, holding that "a mere request—or even re­peated requests—for an accommodation, without more" does not constitute protected activity sufficient to support a claim for retaliation in violation of FEHA. AB 987 amended the stat­ute to establish that "[a] request for reasonable accommoda­tion based on religion or disability constitutes protected activ­ity … such that when a person makes such a request, he or she is protected against retaliation for making the request." The changes to FEHA will take effect on January 1, 2016.
Term "Alien" Removed from CA Labor Code
Scheduled to take effect January 1, 2016, is a law that will ex­cise the term "alien" from the California Labor Code. Sen. Tony Mendoza (D-Artesia), who proposed Senate Bill 432, explained that the term was derogatory as applied to foreign-born work­ers. "California is among the top destination states for immi­grants in the United States," the lawmaker said in a statement. "Given the abundant evidence of their many contributions, it is imperative that any derogative references to foreign-born in­dividuals be repealed from state law." Pursuant to the new law, the term "alien" will henceforth be removed from the official Codes of the State of California, wherever it currently appears.
LEGISLATION TO WATCH
Bill Would Ban Mandatory Arbitration Agreements
California lawmakers passed a controversial new measure earlier this month. Assembly Bill 465 would effectively ban mandatory agreements to arbitrate employment disputes in the state. While employee groups have voiced support for the proposal, the California Chamber of Commerce has dubbed it a "job killer," cautioning that it would clog the courts and lead to more employment litigation. In addition, it would be objection­able as covering the field occupied by the Federal Arbitration Act, which likely preempts any such contrary state legislative scheme. The California Senate passed the bill in a 22-15 vote and the Assembly followed by a vote of 45-30. Gov. Brown will decide later this month whether to sign it into law. If he does, any arbitration agreement entered into, revised, extended, or renewed on or after January 1, 2016 would need to include a statement that the agreement is not mandatory and that sign­ing is not a condition of employment.
Bill 358: Strongest Equal-Pay Law in Country
A second measure awaiting the Governor's signature is Sen­ate Bill 358, the California Fair Pay Act. The legislation would prohibit employers from paying employees of one sex at a rate less than the rate paid to employees of the opposite sex, "for substantially similar work, when viewed as a composite of skill, effort, and responsibility, and performed under similar working conditions." In addition, the bill protects workers who discuss or ask about wages from retaliation. Gov. Brown has indicated that he intends to sign the measure, which would take effect January 1, 2016.
Maurice S. Kane is an attorney in our Riverside, CA office where he concentrates his practice on employment and labor law, in­surance defense, and litigation. He may be reached at (951) 276-4420 or mkane@cmda-law.com.