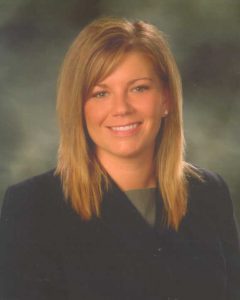 Appellate advocacy is a distinct and specialized area of practice that draws upon talents and skills very different from trial skills. Appeals tend to be research intensive and require different skills than a trial attorney. Trials typically take place before juries, who determine factual issues. In contrast, appeals require the appellate attorney to make intellectual legal arguments to a panel of judges solely on the basis of the record created in the trial court and according to established or developing law. For read Differences between Trial and Appellate Courts for additional differences between the courts.
Most attorneys and clients do not think to involve an appellate attorney until after the case has been won or lost and an appeal is inevitable. In many cases, however, the case has already been damaged or it is too late to do anything about the error. Therefore, involving an appellate attorney in the early stages of a case is important and worthwhile for several reasons:
Fresh Perspective
After living with a case for months or even years, a trial attorney is often entrenched in the facts, the arguments, and the theme of the case. An appellate attorney brings a fresh pair of eyes to the lawsuit and can provide a more detached evaluation of the case. They can assist with formulating additional legal theories or defenses, adapting or distinguishing the law, and identifying weaknesses in your case as well as your opponent's case.
Knowledge of the Law and Trends in the Law
Trial attorneys with active dockets usually do not have the time to closely follow case law or judicial trends. Appellate attorneys, however, spend a great deal of time reading the latest opinions from both state and federal courts of appeals, and they actually enjoy doing it! Therefore, appellate attorneys have a comprehensive understanding of established precedent, patterns of appellate decisions, and developing issues in the appellate courts.
Preservation of the Record and Motion Practice
In reviewing an appeal, the appellate court is generally limited to the contents of the record below. Even the most experienced and talented trial attorneys may not preserve error or establish the necessary record for appeal. This is not because of any lack of skill. Rather, it stems from the different expertise of trial attorneys and appellate attorneys: trial attorneys excel in convincing juries, while appellate attorneys excel in convincing courts.
As a result, it is good practice to get an appellate attorney involved in the drafting of dispositive motions (those that can end the case prior to trial), as well as pre-trial and post-trial motions. Good, clear, persuasive writing takes skill and a lot of time – time that busy trial lawyers do not always have. In addition, serious errors can occur at this stage, and if it is turned over to an appellate attorney after the motion has been ruled on, it may be too late to pursue an effective appeal. Theories not raised before the lower court cannot be asserted for the first time on appeal. Therefore, if you fail to raise a theory below, you will have handicapped the appellate attorney, thus preventing him or her from raising what might have been strong grounds for the appeal.
Research
One of the greatest advantages an appellate attorney has is excellent research and writing skills, because they devote time to these skills on a daily basis. At the trial court and appellate levels, effective research skills are vitally important because finding the right precedent and using it effectively can mean the difference between winning and losing a case.
In addition, because of their extensive practice in researching legal issues, appellate attorneys are an invaluable resource to call upon for legal opinions on constitutional, statutory, and other issues to guide client conduct. Appellate attorneys can work with municipal, business, and individual clients to develop strategies for dealing with potential legal issues or avoiding litigation all together.
CMDA's Appellate Advocacy Group
Unlike many law firm appellate practices, which are made up of lawyers who only occasionally handle appeals, CMDA's appellate advocacy group encompasses full-time appellate practitioners who specialize in handling litigation in the appellate courts.
CMDA's appellate attorneys handle appeals before the United States Supreme Court, U.S. Court of Appeals for the Sixth Circuit, Michigan Supreme Court, and Michigan Court of Appeals. In addition, the Appellate Advocacy Group works closely with clients and trial counsel to devise cost-effective litigation strategies, conduct legal research, prepare and argue important pre-trial and post-trial motions, and ensure that issues are preserved for appeal.
Our appellate attorneys are also skilled at preparing and filing amicus (friend of the court) briefs on behalf of clients who are not parties to an appeal, but wish to be heard on an important legal issue. The preparation of these briefs requires not only a keen understanding of the pertinent legal issues, but a working knowledge of the client's business and the particular industry involved.
Working together, trial and appellate attorneys can effectively represent their clients and significantly increase the odds of achieving favorable results for those clients. Adding an appellate attorney to a litigation team is a good, and often more efficient, way for the client and the trial attorneys to get, and stay, ahead. This team approach to litigation provides the client with the best possible representation.
Karen M. Daley is an attorney in our Livonia office and is the head of the Firm's appellate practice group. She concentrates her practice on appellate law, municipal law, and probate law. She may be reached at (734) 261-2400 or kdaley@cmda-law.com.