Jordan Fields Joins Livonia Office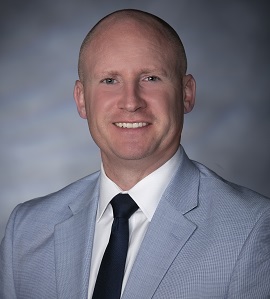 Please join us in welcoming Jordan J. Fields to the Firm. He has joined CMDA as an attorney in the Firm's Livonia office.
Mr. Fields focuses his practice on insurance defense matters, including first-party auto no-fault, third-party auto negligence, insurance coverage disputes, and insurance fraud. He has additional experience in medical malpractice, family law, probate, and criminal defense.
Prior to joining CMDA, he served as an Assistant Prosecuting Attorney of Macomb County, Michigan for six years where he advised and provided legal representation to departments, directors, and employees of Macomb County while also protecting the interests of their citizens. He held this position with honesty, integrity, and professionalism. In addition to his primary court and supervisory duties, he sought out and was assigned homicide cases, serious assault cases, and other cases of community importance.
Mr. Fields obtained a Bachelor of Business Administration degree from Western Michigan University- Haworth College of Business in 2007 and a Juris Doctor degree, cum laude, from Western Michigan University Cooley Law School in 2013. He may be reached at (734) 261-2400 or jfields@cmda-law.com.
CMDA Law
Recent Comments
CMDA Law