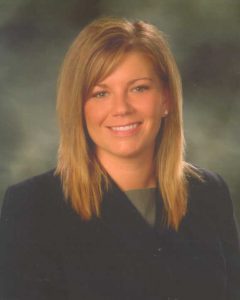 Governor Rick Snyder recently signed several bills into law affecting local municipalities. The bills are aimed at clarifying the operations of local municipalities and should make it easier for counties, cities, townships, and villages to file documents and save money at the local government level.
Karen Daley, an attorney in our Livonia office and head of the Firm's appellate law practice group, explains Public Act 133.
Pharmacy Technician Licensure
After tainted drugs led to a nationwide outbreak of meningitis that resulted in 64 documented deaths, including 19 in Michigan, the Michigan legislature enacted a law that requires compounding pharmacies to be accredited through a national accrediting organization approved by the Michigan Board of Pharmacy. In addition, the legislature enacted a law to license pharmacy technicians, because Michigan was then one of only six states that failed to require licensure or certification. The new law set minimum educational requirements at a high school degree or GED equivalent.
The Governor recently signed Senate Bill 468, which adjusts these pharmacy technician licensure requirements. The new law 1) makes an exception to the requirement that a pharmacy tech have graduated from high school; 2) increases from 210 days to one-year the duration of a temporary license; 3) allows a pharmacy technician employed at a multi-site pharmacy to work at any of the pharmacy's in-state locations; and 4) delays for one-year the deadline for a licensed compounding pharmacy to be accredited. It is now Public Act 133.
Karen M. Daley is an attorney in our Livonia office and is the head of the Firm's appellate practice group. She concentrates her practice on appellate law, municipal law, and probate law. She may be reached at (734) 261-2400 or kdaley@cmda-law.com.