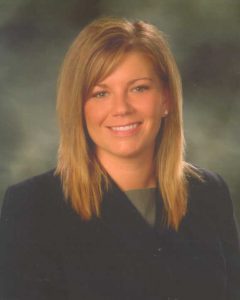 Drones – also referred to as unmanned aerial vehicles (UAV), unmanned aircraft systems (UAS), and remotely piloted aircraft systems (RPAS) – are essentially aircraft without a human pilot aboard. Regardless of what they are called, one thing is clear: drones are here to stay and will increasingly be used for nonmilitary, domestic applications. The Federal Aviation Administration (FAA) estimates that there will be 30,000 drones in U.S. airspace within the next 20 years. Drones will get cheaper, faster and more reliable. There is already evidence of this: the retail giant Amazon.com has its own "Drone Store," where the average person can purchase recreational and surveillance drones ranging from $30 to $3,200. Drones are also available at countless mainstream retailers, including Best Buy, Walmart, and even Barnes & Noble.
WHAT ARE DRONES USED FOR?
Drones are no longer just seen as a tool of the military or a toy that people use to fly around. Drones have a host of applications, including law enforcement, land surveillance, wildlife tracking, search and rescue operations, disaster response, border patrol, and photography. In fact, the Michigan State Police represents the first law enforcement agency in the United States that can use drones in every corner of the state. The drones are being used by the Michigan State Police to investigate accidents, search for missing persons, scout natural disasters, and conduct surveillance.
Drones are also becoming increasingly popular for commercial uses. Some examples include: use by realtors to provide an aerial view of the property; use by farmers to survey crops and monitor livestock; use by photographers for advertising and other commercial purposes; use by journalists to cover demonstrations, sporting events, or accidents; and used by retailers to deliver goods.
A LACK OF FEDERAL REGULATION
The FAA is the ultimate authority on regulating anything that flies in the sky. Unfortunately, the FAA has been slow in establishing any type of rules concerning drones. Congress directed the FAA to promulgate rules by September 2015 to integrate the use of commercial drones into U.S. airspace. The FAA failed to meet that deadline, and instead announced in October 2015 only that all drones will be subject to registration and regulation. Finally, in December 2015, after assembling a task force to draft drone regulation rules, the FAA rolled out a drone registry website. While drones heavier than 55 pounds still need special FAA approval, anything between half a pound and 55 pounds can be registered on the website. There is a $5 fee for each drone registered (or each fleet of model airplanes, if used exclusively for a hobby purpose). Additional regulations are not expected to become final until late 2016 or early 2017. As a result, state and local governments are filling in the regulations void by establishing their own rules concerning drone usage.
No federal law expressly prohibits municipalities from establishing laws and ordinances concerning drone usage within their own borders. Furthermore, within the legal community, there currently exists a debate as to whether the FAA has any jurisdiction over low flying recreational drones in residential areas. Therefore, there is a strong argument that state and local governments retain their broad police powers to control the use of drones within their borders, particularly at the low altitudes at which most drones operate.
STATE AND LOCAL REGULATIONS
To date it is unclear whether a state or local law or regulation governing drones would be preempted by the federal government. The FAA currently considers most forms of drones "Model Aircraft," so long as the devices remain below 400 feet, and within sight of the operator. The FAA considers larger, longer-ranged drones "Unmanned Aerial Systems," and restricts their use to public or private entities which obtain special authorization from the FAA.
Despite the uncertain landscape of drone regulation, 45 states have considered 153 bills related to drones. Nineteen states, including Michigan, have either passed legislation or adopted resolutions related to drones. At least two states have passed laws that directly address drone flight as opposed to privacy: Oregon allows property owners to sue anyone who flies a drone over private property at a height of less than 400 feet, if they have done it before and the property owners notify the operator they do not consent; and Tennessee has gone even further, criminalizing the operation of low-flying drones over private property. In April 2015, Michigan became the fourth state to outlaw drone-assisted hunting with a ban that also prohibits the use of unmanned aerial vehicles to harass hunters and anglers. In addition, a new policy enacted by the Michigan State Capitol Commission prohibits drones from flying over the Capitol grounds in Lansing.
Efforts to regulate drones are not limited to the state level; municipalities are also stepping in to regulate drones. The City Councils of New York City, Phoenix, and a handful of other cities are considering legislation to ban all commercial drone operations due to safety and privacy concerns. However, some local drone regulations have been met with resistance. When the City Council of Ferndale, Michigan proposed a law banning the use of drones on public property in response to privacy concerns of city residents, the proposal was withdrawn after a public outcry from hobbyists and business owners who use drones.
Municipalities may choose to explore other, more creative means of regulating drone operation, such as by clarifying existing property trespass laws to include aerial surveillance and operation, or by passing laws targeting the recording or videographic aspect of drone operation instead of the avionic operation itself. Local governments can also prosecute drone operators if the use of drones violates a law of general applicability, such as laws protecting privacy, nuisance laws, etc. In addition, there is strong evidence to suggest that local governments can use zoning ordinances to regulate the locations from which drones may be launched, landed or operated, just as they can regulate other activities that impact neighbors but are unlikely to affect those living outside of their community.
The use and regulation of drones is obviously a new area of municipal concern, but one which will become increasingly important in order to protect the health, safety, welfare, and privacy of all citizens. The thought that tiny unmanned aircraft could be invading private and public property is somewhat creepy and unnerving. On the other hand, drone technology has the potential to bring significant resources to communities. As the drone industry evolves, privacy concerns over the use of drones will persist. In the future, it will be up to the federal government, states, and local municipalities to ensure that there are adequate privacy protections against the malicious use of drones, while at the same time not creating so much regulation as to stifle drone innovation.
Ms. Daley and Ethan Vinson, a partner in our Livonia office, will be presenting "Drones: Can We Control the Invasion?" at the upcoming Michigan Association of Chiefs of Police 2016 Winter Professional Development Conference.  If you are attending the Conference, please consider attending our presentation and also stop by and visit several attorneys from our Firm at Booth #77.
Karen M. Daley is an attorney in our Livonia office and is the head of the Firm's appellate practice group. She concentrates her practice on appellate law, municipal law, and probate law. She may be reached at (734) 261-2400 or kdaley@cmda-law.com.